HOLINET is a Knowledge Graph, which aims to provide a holistic approach on linguistic knowledge through the integration of heterogenous knowledge from various dimensions: lexical, syntactical, semantic, pragmatic, ontological, etc. HOLINET integrates the lexical semantic network for French JeuxDeMots, and a grammar layer made of syntactic relationships derived from the French Treebank (FTB).
The version 1.0 implements the following grammatical (or grammar-related) node types:
n_g_cfRule (for Context-Free rules)
n_pos (for POS)
n_g_instance (for the instances of POS which occur in the CF rules)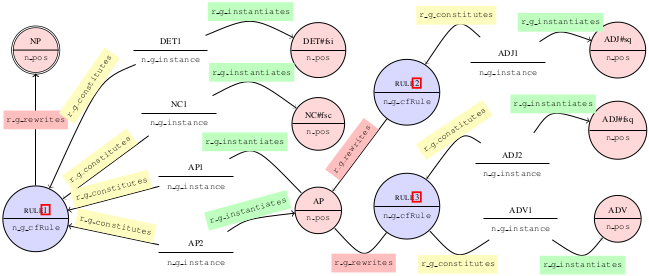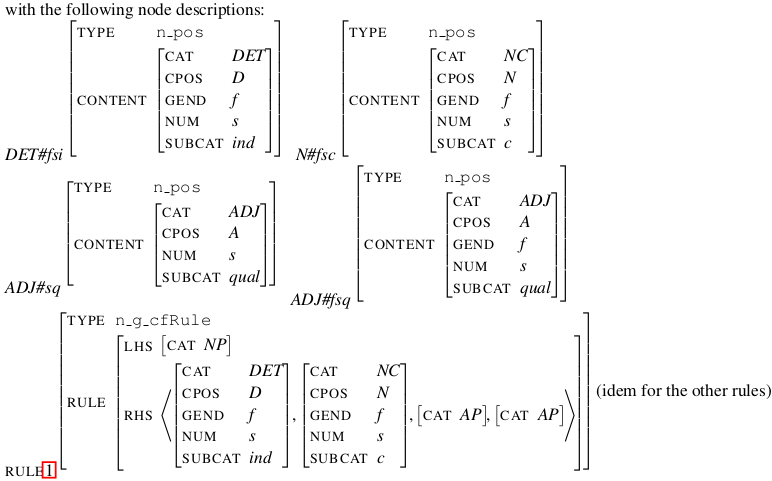 And the following relation types:
r_g_rewrites (for connecting a CF rule to its dominant constituent)
r_g_constitutes (for the constituency relationship)
r_g_precedes (for Linear Precedence)
r_g_requires (for required – i.e., oriented – co-occurrence)

Statistics
The grammar layer comprises 1,048,575 edges, and 180,479 rewrite rules.